24 May

Mobile Reach Introduces Consulting Services for Field Service Organizations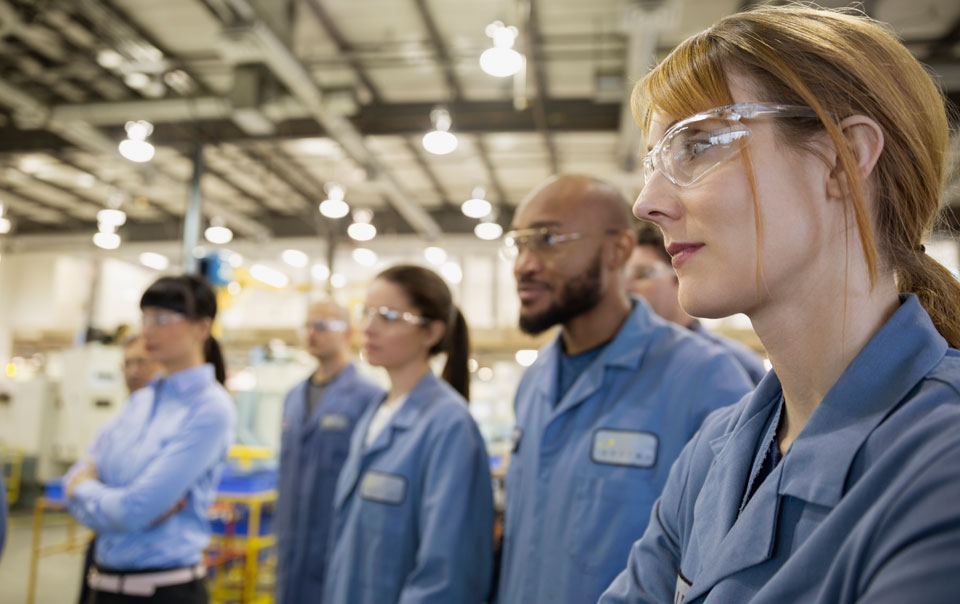 It's a transformative time for field service organizations. Automation, smart machines and predictive analytics are changing the way field service leaders think about and deliver service to customers. Customers are demanding more services to be delivered faster and more efficiently. And technicians are needing to learn new skills on a daily basis to differentiate their company's offering and remain competitive.
Productivity, cycle times, CSAT, quality, inventory, margins — metrics field service leaders live and thrive by — are in a state of evolution. The way we measure revenue per technician or parts usage today will be materially different from how we measure these KPIs 18 months from now.
The processes field service teams follow and the technologies they use in support of them are time-tested and proven to deliver value. At Mobile Reach, we have never lost sight of the fact that field service is ultimately a people business. At the heart of every field service P&L is a team of technicians who, every day, bring in revenue and drive repeat business for people who need equipment repaired, parts installed, problems solved.
To address the ever-evolving needs of field operations executives and to ensure field technicians everywhere are optimally equipped with the knowledge and tools they need, Mobile Reach is introducing consulting services to our portfolio of offerings. Bruce Breeden, a field service executive with more than 35 years of experience in the industry, has joined Mobile Reach to lead our consulting services practice.
Before joining Mobile Reach as practice leader and principal consultant, Bruce spent eight years as vice president of service operations at Fairbanks Scales. Prior to Fairbanks, he was director of global services for Thermo Fisher Scientific and director of service for North America and Europe at Beckman Coulter. Bruce's expertise in field service runs deep, having held positions in executive management, business development, service marketing, organization development, industrial safety, fleet management, training, and call center operations. He started his career in field service as a technician.
To help advance the field service industry and field technician effectiveness, Bruce wrote The Intentional Field Service Engineer and created the Field Service7℠ development program. Bruce is also the founder of Field Service Resources, an organization that provides opportunity, development and results to field service engineers and technicians throughout their career.
We sat down with Bruce to talk about where he plans to take the consulting services practice at Mobile Reach.
What kinds of consulting services do you provide to field service organizations?
We focus on field technician enablement through mobile technology, training and development of the entire field service organization's workforce. At the center of our consulting services is customer success. We empower our customer's mobile workforce through strategic planning workshops, business process analysis, application requirement and roadmap development,  and technician training. We help customers navigate business and field-based challenges to establish clear goals, action plans and outcomes.
What types of insights do you deliver to field service executives as part of your consulting efforts?
Our insights encompass people, processes and the supporting technology to realize intended business results. A combination of best practices grounded in a realistic and thorough understanding of each customer's business provides practical and advanced business improvement solutions — as defined by outcomes. Having a background as a field service operations leader for very complex service businesses provides us with the perspective and expertise needed to solve the myriad challenges field service faces.
How do consulting services help a field service organization improve operations?
Today's field service landscape is complex and rapidly changing. Relying on a field service operations-based consultant well versed in real-life best practices and specialized in mobile enterprise technology saves time and provides clarity in defining a plan, roadmap, action steps and defined outcomes to ensure success. All too often, field services consulting addresses only technology. The combination of operations and technology consulting is the optimal mix to ensure business success and eliminate risk.
What should a field operations leader expect to achieve using your guidance?
Substantive, achievable business outcomes measured in field service terms. This could include KPIs related to technician productivity and job satisfaction, quality of the customer experience, speed of technician onboarding and knowledge transfer, improved time and expense reporting, work order and operational metrics, inventory control, organizational growth enablement. The framework to consider process improvements and technology implementations must account for people, process and, of course, technology. Having a baseline of current performance through business process analysis and introducing relative best practices and technology solutions illuminate opportunities, plans and metrics to address near-term and long-term improvements. These plans strengthen the customer and technician experience, the field service organization's financial results, productivity and growth objectives.
How do you recommend field operations leaders think about a consulting engagement? What kinds of services can have the most immediate and substantive impact?
We recommend considering consulting services within the context of business and field operations, not just technology. People, process and technology must go together. By starting with a thorough business discussion — the landscape, objectives, future vision, known challenges with key service operations and IT leaders — a project roadmap can be defined based on real business factors and measured by true business KPIs. We provide a business process analysis workshop as a starting point. This brings clarity to desired outcomes quickly and serves as the basis for ongoing improvements.
Learn more about Mobile Reach's consulting services for field service management, or you can talk to Bruce Breeden directly. Schedule 15 minutes with Bruce and get his perspective.
You can learn more about the power of mobile field service apps via our comprehensive guide.