20 Sep

New Features to Make Field Techs' Jobs Easier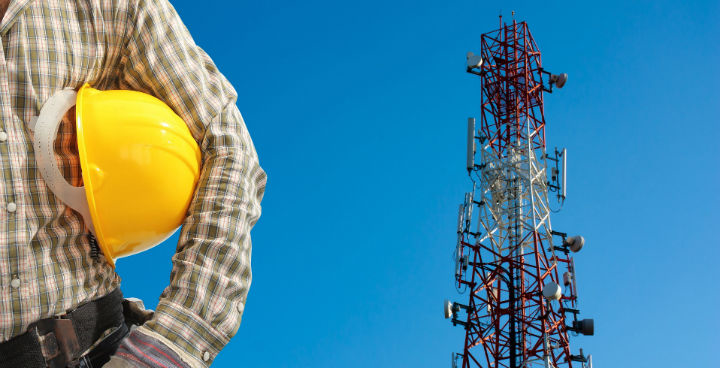 Field service technicians are constantly faced with the need to solve problems. Customer problems, equipment problems, network problems — you name it, field techs are solving it. One of our core missions at Mobile Reach is to make technicians' jobs easier. This means we're building and deploying new solutions every day that remove complexity, guesswork and time from getting work done in the field.
Recently, we've released several new features that further simplify and streamline field service operations and delivery. They have a direct impact on our customers' user experience, ability to communicate with various stakeholders and manage data.
Improved User Experience
As the mobile app platform provider for large field service organizations, Mobile Reach enables technicians who are located around the globe and use different devices. Mobile Reach allows FSOs to build an app once and deploy it to any mobile platform in support of their entire field workforce. This encompasses iOS, Android and Windows 10 devices.
With global teams comes the need for localization. Mobile Reach enables field service organizations to build an application that can be localized for multiple regions, ensuring techs adopt and can use the app in their preferred language. We've enabled localization within our AppStudio product so apps can be localized at the source and pushed into multiple production environments quickly.
Better Communication with Customers
Using Mobile Reach, field techs can generate a PDF directly from their app, which can then be emailed, shared, or attached to a record in the CRM, ERP or service management platform. This functionality is ideal for completing inspection and maintenance forms, invoices, contracts, and other documents that are routinely shared with customers, partners, vendors, and others. PDFs have the additional advantage of providing techs with a familiar user interface and ensure compliance with field procedures.
As for editing other files, field techs can mark-up images captured using their devices. Technicians can add lines and shapes to draw attention to a specific element, and notes can be added to pictures using text. These annotated image files can then be sent as attachments to provide others with insights and information about a work site, equipment or environmental factors. Including notes directly on an image eliminates the need to look up the information in another application where it lacks specificity and context.
More Effective Data Management
Mobile Reach apps run natively on iOS, Android and Windows devices, so they can easily take advantage of the device's GPS functionality. Beyond simply tracking and routing technicians, GPS values can now be extracted from an image and written to fields in an enterprise service application. The data is reportable and confirms where a technician performed their work and where the technician was when they reported the work was completed. The location data can also be aggregated to identify particularly active areas in a service region so distribution and dispatch centers can operate strategically.
All of these features are available to our customers now and can be accessed via the Mobile Reach Community. If you'd like to learn more about any of these features and how they can help your field service organization maximize productivity and improve on SLAs, get in touch.
Click here to learn more about our mobile apps for field service management.