21 Jul

Mobile First Thinking for Field Service Management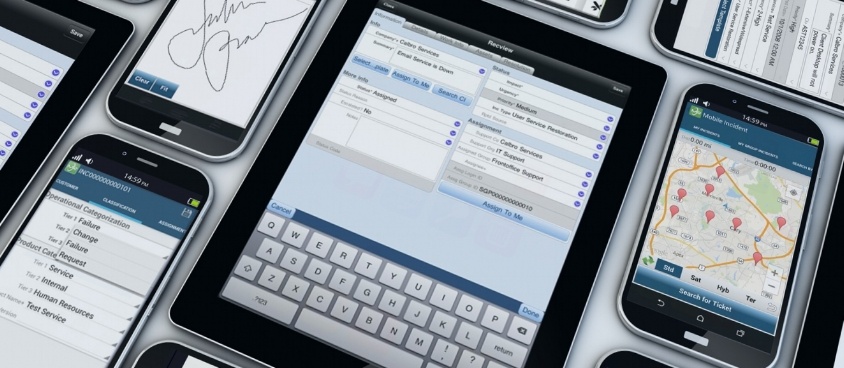 As the key enabler in successful, customer-centric field service delivery, a best-in-class mobile solution for field technicians should be the top priority for today's service-oriented organization. Mobile field workers must be able to easily and reliably access and interact with critical back-office systems and data right from their mobile phones or tablets. They should be able to view jobs, service history, and customer information should be able to request additional time on a job site, record asset details and parts usage, view manuals, and collaborate with dispatchers, managers, and nearby colleagues. This is imperative for an organization's ability to increase first-time fix rates and drive work orders to cash.
According to a recent Aberdeen report on mobility in field service management: "Tapping into mobile data in real-time empowers service organizations to move faster. Optimized field processes provide the service organization with the opportunity and ability to go from reactionary to proactive." Aberdeen also reports that: "best-in-class service organizations are 20 percent more likely to have real-time data integration between mobile devices and back-end systems."
With hundreds of mobile solutions to choose from, how do you ensure an implementation that will truly allow your organization to exceed mediocrity and drive exceptional results to your bottom line? There are certain features/characteristics that are commonly desirable for all mobile field services applications, but there are also those that may be very specific to your own environment. In general, the "best-in-class" mobile solution for your organization is one that is designed specifically for the tasks of your field service technicians and operates effectively under the constraints of your environment.
Some of the common features and/or characteristics that are requirements for just about any mobile field service solution:
The ability to use your mobile field service apps offline for a more consistent and responsive user experience, and for supporting end users in remote, disconnected locations.
The ability to operate on all mobile operating systems that your organization currently supports (or is expected to support in the foreseeable future) — iOS, Android, BlackBerry, Windows Mobile, etc.
The ability to integrate seamlessly in real-time with your back-end FSM and ERP systems.
The ability to customize the user interface of your apps to control the workflow of your field technicians.
The ability to quickly and easily update mobile apps as your processes change.
The ability to track GPS coordinates of field techs and view technicians on a map.
The ability to collaborate with other field techs and the back office in real time.
The ability to route field techs to a job site with a map and turn-by-turn directions.
The ability for field agents to receive push notifications and alerts.
The ability to automatically track time based on work activities.
The ability to view and complete individual tasks.

Some additional features may also be required depending on specific requirements of your field technicians:
The ability to approve, reject or reschedule work orders from the field.
The ability to capture signatures, upload images, and send attachments..
The ability to scan barcodes or RFID tags to manage assets and equipment
The ability to track and request parts and view available inventory.
The ability to receive shipments into inventory.
The ability to access a knowledge base.
The ability to view schematics and diagrams.
The ability to perform inspections in a checklist layout.

And, finally, one of the most important aspects of your mobile solution is making sure that it is designed just for you. When you know you need a mobile solution, but you are not quite sure how to go about doing it, engaging with a mobility expert to plan and design out your solution can save significant time and frustration!
In conclusion, companies who do not have complete mobile solutions in place for field service management operations are missing out on a significant opportunity to increase their competitive advantage in the marketplace. Mobility is the future of the field service management industry as it allows organizations to completely focus on customer-centric service.
Get more insight on enabling your field technicians and engineers with our mobile field service apps guide.