16 Jun

Improving Field Service Management With Real-Time Data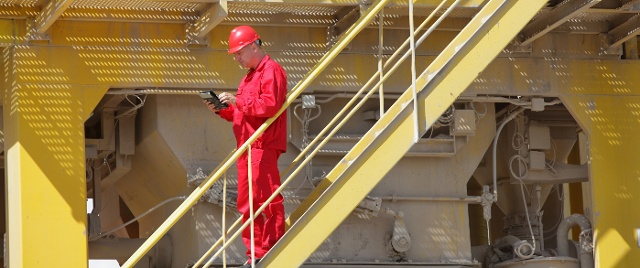 When it comes to field service management, every minute counts. The sooner your clients' issues are resolved, the happier they are and the sooner your field staff can move on to the next client call. Improving the efficiency of your company's field service technicians can help your business to increase productivity and improve accuracy while creating greater client satisfaction. One way to do this is by improving field services and customer satisfaction with the use of real-time data access and mobile technology.
Improved Productivity
The more productive your employees are, the more efficient and profitable your company will be. The challenge is in finding ways to make your employees more efficient. Here's how:
Access to important information and real-time data from the field means the service request and the asset's history of service and maintenance are known before the technician's arrival. This saves time and prevents the technician from capturing unnecessary data.
Field access to asset records and incident tickets eliminate unnecessary phone calls and trips back to the office to update information in the backend system.
Support and dispatch staff from your company's home base can access real-time scheduling and maps to set up service calls for the most convenient routing for workers in the field. This reduces the amount of unbillable time between calls for field technicians by creating a more concise travel route. Field personnel can then access the scheduling information to see where they should head next.
Better Accuracy
Providing field technicians with state-of-the-art mobile technology means they can input information using barcode scanning, radio-frequency identification (RFID) tags and near field communication (NFC) using specific devices. For example, smartphones, tablets and laptops equipped with Bluetooth attached scanning devices that automatically capture data can minimize the inaccuracy experienced from typos and missing form field data.
Higher Client Satisfaction
Field service technicians who are connected to the asset database have the real-time information they need at their fingertips. They don't need to call the office and ask for information. They don't have to wait for emails from support staff or manufacturers that provide service details. Most importantly, clients don't feel abandoned when service techs leave the site before the trouble ticket is resolved. This creates:
Shorter wait times for client problems to be fixed
Performance of essential tasks in the field without delays
Technicians who are more productive in the field can handle a higher volume of calls, creating a faster response time for clients. Availability of real-time data can improve field services and raise efficiency.
Get more insight on enabling your field technicians and engineers with our mobile field service apps guide.