29 Mar

Five Ways Field Service Apps Improve Customer Satisfaction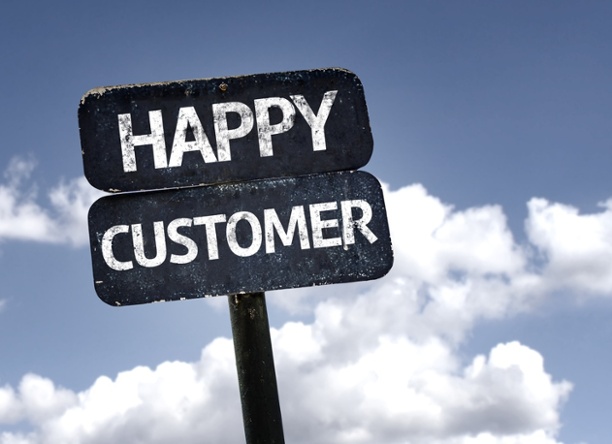 For enterprise field service organizations to maintain a competitive advantage, making customers happy on a daily basis is critical. Aberdeen Group recently reported that the top priority for service organizations in 2017 is increasing customer satisfaction (CSAT). "Best-in-class field service organizations have an 85% customer retention rate and a year-over-year increase in CSAT of 21.3%. These best-in-class firms are leading the way for service organizations seeking to delight customers."1
Becoming a best-in-class field service organization and routinely delighting customers are formidable goals. They can be reached via a flawless service delivery process that offers end-to-end visibility for the customer.
Fortunately for field service executives, one of the quickest and most effective methods to streamline field processes and improve CSAT is by deploying field service apps. Process-driven mobile field service apps provide field techs with real-time, actionable information. This ensures that techs have full insight into past customer issues and interactions as well as lifecycle data on the enterprise assets they are servicing. We examine five of the most common ways field service apps can improve CSAT more closely below.
Dispatch and routing

: Using GPS, field service apps allow FSOs to better keep track of where their field techs are located, improving utilization and ensuring that the right tech is assigned to the right job. This improves first-time fix rates by having the field tech with the right skill set assigned to the job, which in turn improves CSAT. Push notifications ensure that field techs are immediately notified of a problem and can be efficiently routed to the job site, resulting in a faster issue response rate — also a driver of CSAT.

Improved asset visibility

: Using barcode scanning, field service apps provide real-time access into the full repair and maintenance history of enterprise assets. Using their mobile devices, field techs can quickly scan a barcode on an asset. They can then view all relevant data on the asset in the back-end system. Having full visibility into the asset lifecycle allows for a quicker diagnosis on the issue and work to begin on a resolution. It also allows field techs to make instant updates on the status of the asset, providing field service execs with real-time information on which to make better business decisions as far as resource planning.

Point-of-service enablement

: Field service apps allow techs to deliver more value to the customer at the point of service. Techs that are properly equipped can offer expert advice on maintaining equipment, capture leads for sales, or make sales themselves for new equipment orders or future services. Field mobile apps help techs become a trusted advisor to your clients, further improving CSAT and customer retention.

Parts and inventory

: Field service apps allow field techs insight into available parts and inventory. Knowing which parts are available and where they are located goes along way toward estimating time for problem resolution. Keeping your customers in the know about when things will be fixed, and then delivering within that timeframe, helps improve CSAT.

Knowledge sharing

: Mobile field service apps provide field techs with the ability to access a knowledge base and collaborate with their peers to find solutions to common issues. They also allow field techs to easily capture relevant information on repairs and make detailed notes, increasing the amount of actionable knowledge available for field techs across the organization. For FSOs, improving knowledge sharing and breaking down communication barriers are imperative for increasing CSAT.

According to Aberdeen Group, best-in-class organizations "take the necessary steps to connect the business around their clientele."1 Often a necessary step for field service organizations is to deploy well-designed field service apps. Connecting your field techs with critical back-end systems and data will help your organization improve CSAT, broaden competitive advantage, and reach best-in-class status.
Learn more about mobile apps for field service technicians.
Aberdeen Group, "State of Service 2017: Lead with Customer Experience and Efficiency will Follow," February 2017.