24 Mar

Field Service Expert Interview: Tom Paquin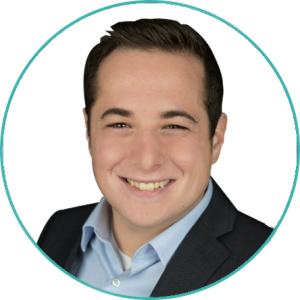 As part of our Field Service Management Expert Interview Series, we ask industry experts for their views on the market and what the future of field service management holds. Today, we interview Aberdeen Research's Tom Paquin.
Through his role supporting Aberdeen's field service and retail practices, Tom is responsible for uncovering the technology enablers and best practices that industry leaders employ to provide the best customer experience and to maximize operational efficiency. Tom's career as a technology strategist has offered him the opportunity to work with Fortune 100 companies in retail, manufacturing, construction, pharmaceuticals, and life sciences.
You've seen field service evolve over the years in your various roles as an analyst. In what ways is field service management changing now?
For years, organizations have been building their service solutions around operational efficiency and making things easier for their technicians. This has obviously been important and ensures that the business functions well. But what we've noticed is that while organizations focusing on first-time fixes, dispatch speed, and fleet management are growing at a steady pace, it's the businesses focusing more on end-user processes and knocking down barriers of communication that are seeing significant growth numbers. This works internally and externally. Real-time connectivity between business units builds and strengthens your knowledgebase, and communication with the end-user builds and manages trust.
What are the strategic opportunities you're seeing for field service organizations?
Mobile tech, in particular, is really blowing the door open in terms of strategic alignment. Businesses that are seeing the most success are leveraging these new technologies not only to accomplish business objectives, but also to address pain points. To approach this successfully, businesses need to understand their customer's needs, as well as their employees. Starting at the places where those two areas align is key. Build the strategy first, then look at the embedded technologies that are in use, and how they can be leveraged to support that strategy. What you'll see is that the most prevalent embedded technology, whether currently employed or not, are mobile devices. It's time to tap the well of power that these devices offer.

What features in field service platforms are critical now and what will be necessary in the future?
From my experience speaking to service organizations across verticals, from utilities, to telecom, to mom and pop, a few key competencies tie together successful firms: Location, communication, and monitoring. Businesses have different ways to scale and differentiate those three main capabilities, but these are the areas where you see success.

What role do you see the Internet of Things playing in field service management?
Our research has shown that businesses investing in IoT grow at nearly double the rate of those that aren't, but IoT for the sake of IoT is functionally worthless. The way to approach IoT isn't to say: "What can we connect sensors to?" That's how you end up with Bluetooth-enabled coffee mugs and diapers. The real question is: "What are our business objectives and how can IoT help us achieve those?" This is going to require some creative thinking, both in terms of how to operationalize this new data, but also how to monetize it.

How are mobile technologies changing the way field service organizations interact with and serve customers?
I spoke generally about this earlier, but the value of carrying a fully-functional computer in your pocket can't be understated and, for many companies, still hasn't been optimized. This is twofold, of course, with respect for front-end and back-end solutions. For the customer, mobility means that they expect consistency of service across B2C and B2B companies that they interact with. They want the mobile experience to mirror the desktop experience. They want integration with their tech in their own mobile devices. They want things to play nicely, free of incompatibilities and error messages. This is a baseline expectation at this point. On the back-end is where things are really interesting, with firms looking for ways to leverage location and voice capabilities in new, compelling ways.

How are you seeing field service organizations use mobile technologies to drive revenue and maintain a competitive advantage?
Service has languished as a business liability for organizations for decades. Mobility offers the key to turning field service from an emergency stop-gap to a brand differentiator. To do that, the ways in which mobility services are being used need to be articulated to the customer, both operationally and through marketing communication. Location services are great for dispatchers, but they're huge for customers who are planning their day around service. Technician communication is helpful for the tech, but showcases to the client that you're working for the best solution to an often complex issue.
How can field service organizations better capitalize on sales opportunities?
The next advancements in using service to drive sales will come out of a strong connection to good mobile and data-gathering technologies. IoT is a perfect example of a technology that can change the way that businesses think of sales. Being able to turn to your client and share usage data not only can solidify a sale, but can lead businesses to adopt usage-based product offerings that can bring in customers that would otherwise be priced out. Mobility offers new channels of engagement, increased customer touchpoints, and offers new opportunities to show value, automate some revenue sources, and prepare for the future of service.

How is the broader economy affecting field service management?
This is an interesting time in the U.S. as a new administration enters the White House. It seems like a logical conclusion that you're going to see, especially in manufacturing and other fields related to the creation and delivery of consumer goods, a more pressing need to increase automation. Moving from human hands to machinery is never quick, never easy, and never cheap, but it pays dividends. Of course, these devices need to be serviced by skilled technicians. From that perspective, proactive repairs, quick turnaround, and remote resolution are going to ensure that when there are inevitably bumps in the road, businesses can preserve their bottom-line.

How is the role of Chief Service Officer evolving?
Like all C-level roles, the CSO is realizing that their business is being remade as a digital organization. Consultants throw around "agile" a lot to describe how IT should work with different business units, but building a clear, regular communication channel with IT is no longer a nice-to-have; it's imperative. Our research has shown that organizations that have a regularly scheduled cadence between IT and service grow, in some instances, at five to eight times the rate of those that don't. This starts at the top and needs to work its way down the value chain.

What are the top three KPIs that you recommend FSM organizations focus on? How might those KPIs change five years from now?
KPIs are tough, because different businesses have different objectives when it comes to service. There are a few general rules of thumb that I like to look at when evaluating businesses. Chief among them is balancing year-over-year growth in tandem with more static metrics. When building an IoT solution, as an example, measuring year-over-year decrease in reactive dispatches is key, but as your IoT solution matures, you'll notice a natural plateau. This is where static metrics are helpful like customer retention rate, revenue, and workforce utilization.
To learn more about Tom and his work with Aberdeen Research, view his bio page. You can also follow him on LinkedIn.