16 May

Evaluating Mobile Apps for Enterprise Asset Tracking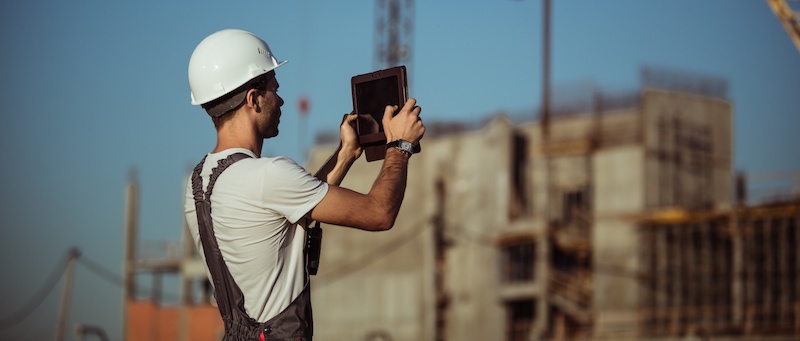 In today's competitive business climate, enterprise asset managers and field techs are being asked to do more with less while facing continued scrutiny on tighter inventory controls, improved integrity of their back-end database, and greater visibility into enterprise asset tracking operations. As a result, many field service organizations are seriously evaluating various products, technologies, and process improvements to help cut costs while increasing efficiency and workforce productivity.
If you have not yet implemented task-specific enterprise asset tracking apps to your field workers, be aware that there is likely no technology that will help streamline operations, refine business processes, and increase data integrity.
Even if you have attempted an implementation previously with little to no success, it is worth revisiting. Taking this crucial step simply allows field service organization to work smarter and accomplish more with fewer resources.
When your field techs are receiving new enterprise assets, they are at a loading dock, receiving office, or at a central facility, away from their desk, and away from their enterprise asset management application interface. How are asset records created for these new assets? Are these new asset records tied appropriately to the financial system/purchase order?
When your EAM workers are on location, installing and deploying new equipment, shipping refurbished computers to waiting end-users, performing a yearly physical inventory, or supporting a move, how quickly and accurately are these changes reflected in your back-end enterprise application or database? What is the process for making sure new information on existing assets gets recorded?
With native mobile applications, field workers can access a backend database directly on their mobile devices – smartphones, barcode scanners, tablets, or another appropriate mobile device – and instantly process and report information to the back-end system in real-time. Data is accurate, current, and timely, allowing for better decision-making and complete asset visibility.
Imagine your mobile EAM workforce, equipped with a barcode scanner that allows them to create new asset records, scan in associated PO number, serial number, and newly attached asset tag, immediately capturing these relationships and storing them in back-end system
Imagine the process for capturing new location information during a move of 200 various pieces of assets and equipment: the field tech selects the new location and simply scans in the asset tag of each asset being moved. In a matter of minutes, the scanned data is processed and synchronized directly into the back-end enterprise asset management software.
Effective enterprise asset tracking apps can provide incredible process and efficiency improvements for many field service operations, including receiving assets, performing wall-to-wall physical inventories, managing move/add/change operations in the field, and processing mass asset changes.
A few of the immediate benefits of deploying enterprise asset tracking apps are:
Efficiency/Productivity
Provide data access and data capture at point of action
Use barcode scanning to quickly capture barcoded data
Optimize user experience with advanced UI features
Eliminate duplicate efforts and unnecessary travel time
Data Integrity
Use of barcode and/or RFID scanning removes tendencies for fat-fingering or mis-typing data entry
Data entry errors are minimized with client-side validation of data
Ability to enter data at the point of action provides real-time updates to the back-end
Operational
Enforce best-practice processes for daily enterprise asset tracking and management
Meet SLAS and stay in compliance with business or regulatory requirements
Tips for Evaluating enterprise asset tracking apps
With the almost daily influx of new devices and mobile operating systems, deploying enterprise asset tracking apps can seem daunting and extremely complex. The following tips will help you make a more informed evaluation of the different mobile technologies on the market today.
The mobile apps should accommodate your existing system(s) and application(s) as well as allowing for future growth in your organization, supporting additional users, additional applications, and additional mobile platforms/devices
The mobile apps should have proven security features that meet the information assurance requirements of your organization (these vary from simple to government-endorsed security levels)
The mobile apps should accommodate specific exposure requirements for forms, fields and tables in even the most complex environments
The mobile apps should feature a crisp, easy-to-use experience, resulting in rapid adoption by mobile users
The mobile apps should be easily deployed with no "gotchas" during the implementation phase
The mobile apps should allow flexible control and validation functionality in the mobile user interface to ensure high-quality data capture and effective error detection
The mobile apps should operate in both online and offline environments to enable real-time updates when connectivity is allowed and available, but also provide full functionality when connectivity is limited or unavailable
In conclusion, enterprise asset tracking apps can help transform field service organization with increased efficiencies, increased data integrity, and reduced costs. However, be sure to carefully evaluate mobile application providers at the outset, as proper due diligence will reduce your chances of delays and false starts.
Learn more about our mobile apps for enterprise asset management and tracking.