16 Mar

Common Field Service Failure Points and How to Fix Them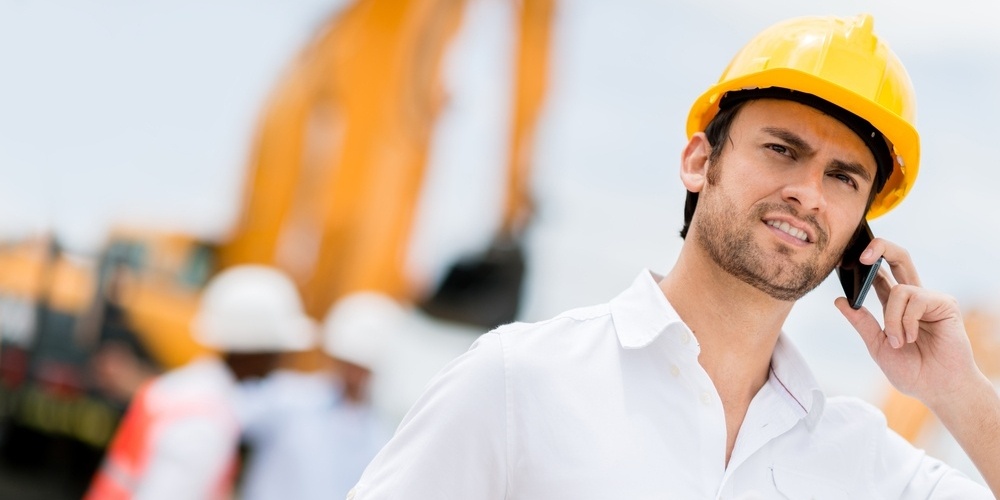 In large organizations, there are common field service failure points that transcend industry. And, because these failure points directly affect KPIs like customer satisfaction, customer retention, and service profitability, they have a major impact on top and bottom lines.
In our work with field service organizations of varying sizes and across a range of industries, we've identified these common failure points as the most prevalent in field service delivery. We also identify ways to prevent each one.
Inability to provide timely service: If this failure point is too common of an occurrence, it can quickly lead to low customer satisfaction and customer retention rates. Customers expect almost instant acknowledgment of their issues. They then expect issue resolution within 24 to 48 hours. Anything beyond that will lead to breached SLAs and ensuing financial penalties. Not to mention your customers turning elsewhere for service.
How to prevent

: Implement software that provides predictive analytics. Knowing peak service times and when customer demand typically spikes will increase efficiency across the board. It will also enable you to streamline field tech utilization and forecast necessary parts and inventory. Having reliable data on which to make predictions will improve your ability to service customers in a timely manner.
Second and third trip fixes

: This occurs when a field tech cannot resolve the customer's issue on the first visit. Often, the field tech simply didn't have the right parts on hand. Other times, the field tech didn't have the right experience level. Or, in many cases, the field tech simply ran out of time or daylight and had to return the next day. Many organizations regard first-time fix rates as the most important KPI and rightly so. According to Aberdeen Research: "Depending on the value of the equipment being serviced and the total downtime, a sub-par first-time fix rate can also have a significant monetary impact on the customer. Not to mention the total impact faced by the customer's customer."

1
How to prevent

: Provide your field techs with mobile apps that allow them to view available parts and inventory, access a knowledge-base, and collaborate with their peers in real-time. This will ensure that field techs have the proper information on hand at all times and will help eliminate second and third site visits.
Dispatching the wrong field technician: Oftentimes, service managers will dispatch the field tech that is in closest proximity to the job site, regardless of skill set. Although effective at reducing travel time, this is not the best way to ensure that your customer receives the best possible service and will also increase the aggregate costs of repairing the issue, thus cutting into service profitability.
How to prevent

: Use cloud-based field service management software to help intelligently manage demand, track field technicians and maximize utilization. Provide your field techs with mobile apps that allow their locations to be tracked via GPS. This allows your field service managers the ability to choose the right technician for the right job based on their skill-sets, experience level, and proximity to the job site.
Not empowering the field tech at the point-of-service: Many organizations fail to capitalize on additional sales opportunities that arise at the point of service. For example, field techs might not have the mobile tools available that would allow them to capture payment or bill for additional work performed. This puts a strain on billing cycles and days sales outstanding. Also, sales opportunities are commonly presented to field technicians because they are a trusted source of information. They are often asked for advice or recommendations at the customer or work site. Missing out on these point-of-service opportunities has a direct impact on revenue.
How to prevent

: Provide field techs with mobile apps that allow them to document conversations and capture new sales opportunities. Give them instant access to line item pricing and the ability to generate quotes on the spot. Enable field techs to complete the sale by printing a contract or receipt, recording the transaction and customer signature electronically, and accepting payment. This will lead to additional revenue opportunities and will also drive customer satisfaction and retention.
Not planning ahead with preventative maintenance: As most field service organizations come to realize, it is far better to perform routine preventative maintenance than to lose revenue and take a hit on customer satisfaction due to extended equipment downtime. Service delivery organizations without preventative maintenance plans in place will also face larger penalties when major fixes lead to extended downtimes for customers.
How to prevent

: Offer preventative maintenance plans for your customers or build them into the initial service contract. This will ensure that downtime on critical equipment is minimal. Provide mobile apps to your field techs that allow them to easily perform preventative maintenance and inspections, ensuring that the process is compliant and documented. This has the added benefit of improving customer satisfaction rates as a result of saving the customer money over the life of their equipment.
No matter your industry, these common failure points will keep your field service organization from reaching its potential for delivering world-class service while improving profitability year over year. Addressing these common failure points will go along way toward moving your field service organization to "best-in-class" status.
Fixing First-Time Fix: Repairing Field Service Efficiency to Enhance Customer Returns; Aberdeen Group.
Get more expert insight and best practices via our Mobile Field Service Apps Guide, a comprehensive resource for field service leaders.